What is IT Management?
IT management is crucial to the success of any modern business, as it refers to the process of managing the systems and technology that a company uses to function. This may include software (like web browsers, document editors, calendars, etc.), hardware (computers, servers, mobile devices, routers), and/or IT services.
Why is it important?
IT management is important, as it's responsible for ensuring that all technology resources are used as efficiently as possible, so you can get the most out of your investments and use those dividends to propel your company forward.
Keeping up to speed with modern enterprise IT environments is paramount. Automation is an essential and strategic component of IT modernisation and digital transformation. This process allows employees to focus on their jobs and manage their projects without worrying about generating reports or managing data manually. Also, to keep employees from becoming overwhelmed with information overload and helps them stay focused on what's most important: delivering value for the company.
Another vital part of IT management is compliance with industry guidelines, regulations, and internal policies. Effective IT managers should have a thorough understanding of IT security and be able to monitor the use of company software and hardware to ensure that they are used appropriately.
Features of effective IT management
The latest technological advancements mean that IT management is much more critical than ever before. IT managers must adhere to these newer technologies.
1. Artificial Intelligence (AI) - AI refers to machines that can learn and absorb information over time. With this, AI can set predictions, make adjustments, and improve performance in given tasks.
2. Analytics - Data is power. With analytics, you can find weaknesses and gain insights related to your business operations and customers.
3. Cloud Computing - Cloud computing enables users to access to information with network access or an internet connection. Providing the convenience of being able to access data from almost any location.
4. Internet of Things (IoT) - IoT refers to devices that embed the internet into everyday objects. You might experience this in your home appliances, personal assistants like Alexa, driverless vehicles, etc.
Related Topics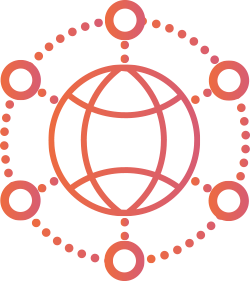 What is the Internet of Things? and how does it have the potential to fundamentally change how we live our lives. Read all about it here...
Read more